Doors Make a First Impression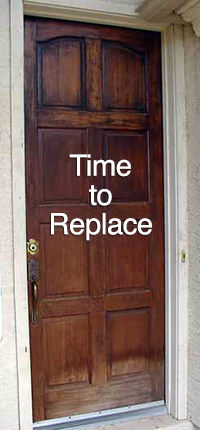 We all know the value of making a good first impression. For your home, the first impression a visitor receives is from your front door. What would the first impressions of your home say about you?
The front entry door is the centerpiece and focal point of your home and tends to be a major contributor to your home's curb side appeal. Traditionally, most homes are built with wood front doors which deteriorate dramatically over time and often within only a few years become weather worn and tired looking. This worn look dramatically decreases the first impression people have of your home and hence decreases its value and appeal.
At Iron Envy, helping you make a good first impression for your home is our business. We provide beautifully handcrafted wrought iron doors guaranteed to deliver the "wow" factor you're home deserves. A wrought iron door from Iron Envy will also provide greater security for your home and improve energy efficiency.
With an array of designs and styles to choose from we are sure to have a door you will love or we can customize a design just for you. So if you're looking to make a good "first impression" for your home or business, give us a call and we will work to provide you with the perfect solution.