We design and manufacture the finest hand crafted iron entry doors in the industry. We use only the highest quality materials and skilled artisans to create works of art that will last you a lifetime.
As the owners of Iron Envy we want you to have an easy and carefree experience.  We personally handle every aspect of the job to ensure that we not only meet but exceed your expectations with the best custom iron doors Dallas has to offer.
We carry a wide variety of beautifully handcrafted doors that are available for immediate shipping nationwide, or we can create a custom design just for you!
Iron Envy of McKinney, TX Received Best Of Houzz For Past 4 Years.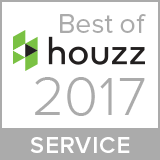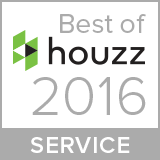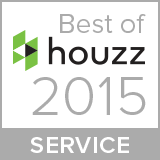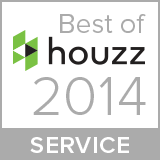 Over 35 Million Monthly Unique Users Rated Top-Rated Home Building, Remodeling and Design Professionals in the United States and Around the World.
 McKinney TX, January 4, 2016 – Iron Envy of McKinney, TX has been awarded "Best Of Houzz" for Customer Satisfaction by Houzz, the leading platform for home remodeling and design. The wrought iron door manufacturer was chosen by the more than 35 million monthly unique users that comprise the Houzz community from among more than one million active home building, remodeling and design industry professionals.
"We go to great lengths to ensure that EVERY customer is thrilled, not only with the quality of their purchase, but also with the level of service that they receive.  It's nice to be recognized for something that means so much to us." – Owner – Nikki Fitzgerald

"We shopped around for a company who could take our single wood door and convert it to a double wrought iron door. We met several but Mark was the most honest and genuine person out of 5 different people. In addition to Mark's honesty, his doors were the highest quality at a reasonable cost."

"Wow!!!! There is only two words that can describe my experience with Iron Envy and that words are—"Excellent and superb." I am a very picky person when it come to my home. My doors was custom built the way I wanted them, delivered and professionally installed perfectly. The quality of the doors is very visible form the moment I saw them. They are very well insulated, heavy, quiet, easy to clean and above all operates excellently."

"Iron Envy is very customer oriented. It seemed to be very important to Mark and his staff to make the Iron Door purchase a pleasant one. The company has a great selection of Iron Doors in stock and are very willing to work with you to find a door that you will be happy with. They have even followed up a couple of times to make sure that I am satisfied with my door. I will definitely use Iron Envy again!!!!!!"

"We purchased a beautiful iron front door for our new home build from IRON ENVY. We then wanted to add "sidelights" that matched exactly. Mark Fitzgerald at IRON ENVY responded quickly to each of my questions, coached me through what my choices were, and gave me unbelievable support. I am a VERY happy customer of IRON ENVY!"